By Houses and Holes in Australian banks
Everything is awesome today as CBA CDS launches to a new 2015 high at 91bps: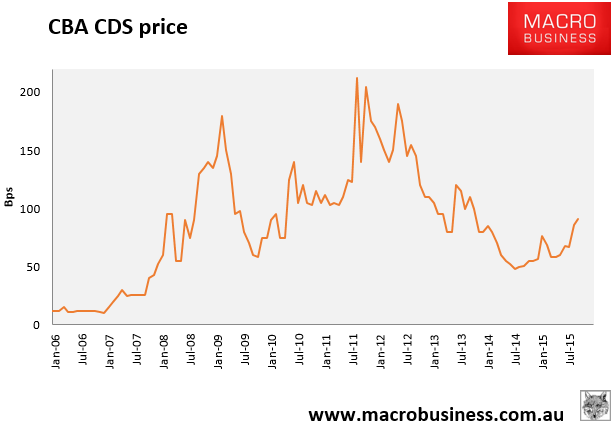 Of course it's still early days. Although net interest margins will begin to be squeezed over time funding costs do not become critical until they get above about 120bps which is where non-bank lenders become unecomomic. Banks are a little higher.
There's no disputing that trend, though, and of course we know where it all leads, to a tightening in this: